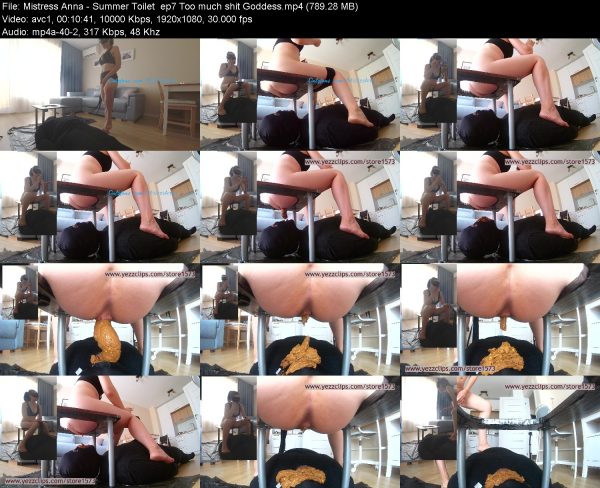 OMG, I can't hold it anymore .. I hold my shit for 3 days it's so much … My slave is ready to eat he is hungry it is his day 7 of eating my shit. But this time my shit is huge, 3 portions, first is a hard big fat chunk of shit and when he swallows I push another big turd with a long tail of creamy shit after it. He can't take so much I know.. he swallows everything but I have more… diarrhoea for dessert and he can't take it I know… So I am using my spoon to push all the shit in his throw… and when he swallo all he VOMIT … haha
– It is too much Goddess! Please!
If you want to replace him and try his diet write me slave!
Info:
Format: mp4
Resolution : 1920×1080
Audio : mp4a-40-2
Duration: 00:10:41
File Size: 789.28 MB
Download from TakeFile:
Mistress Anna – Summer Toilet ep7 Too much shit Goddess